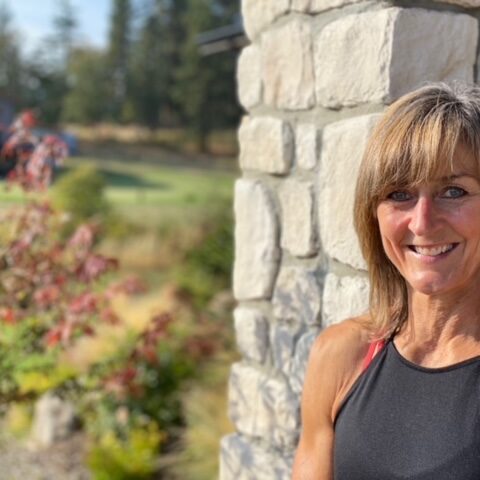 CHRISTINE WELLS
COACH, CO-OWNER
Christine discovered CrossFit in 2009 and thus began her journey of learning and coaching all aspects of the CrossFit lifestyle. As a lifelong sports enthusiast, Christine always had a passion for sport and fitness. She is an avid runner, skier, windsurfer and biker, and she has competed in windsurfing, adventure racing and running marathons. It didn't take long for Christine to recognize the crossover of fitness between CrossFit and every other sport she loved. In 2014 Christine's passion for fitness took her to the next level when she qualified in "The Sport of Fitness" as a Masters Athlete at the CrossFit Games. She went on to compete for the next two years in the CrossFit Games, finishing 10th and 15th in her age division.
As a coach Christine listens and understands the individual goals of her students. She is approachable and easy to talk with. She's successfully coached every level of athlete from business professionals, outdoor recreation enthusiasts, teenagers, moms/dads, grandmas/grandpas and games level athletes. She knows how to help each person remove barriers to help them reach the next step in their lives and careers. Results speak for themselves–most notably the inspired, fit people that find motivation and inspiration from Christine. She believes you can be an athlete at any age and there is nothing that should keep an individual from doing, sharing, creating, and giving whatever is possible in life. She challenges you to find that greater sense of who you are through CrossFit and live the life you always dreamed of.
CERTIFICATIONS:
CrossFit Level 2 Trainer
CrossFit Rowing
CrossFit Endurance
CrossFit Nutrition with Robb Wolf
USA Weightlifting Level 1
Olympic Lifting Seminar with Beau Bergener
Nutrition Seminar with Mat Lalonde
Working Against Gravity Certified Nutrition Coach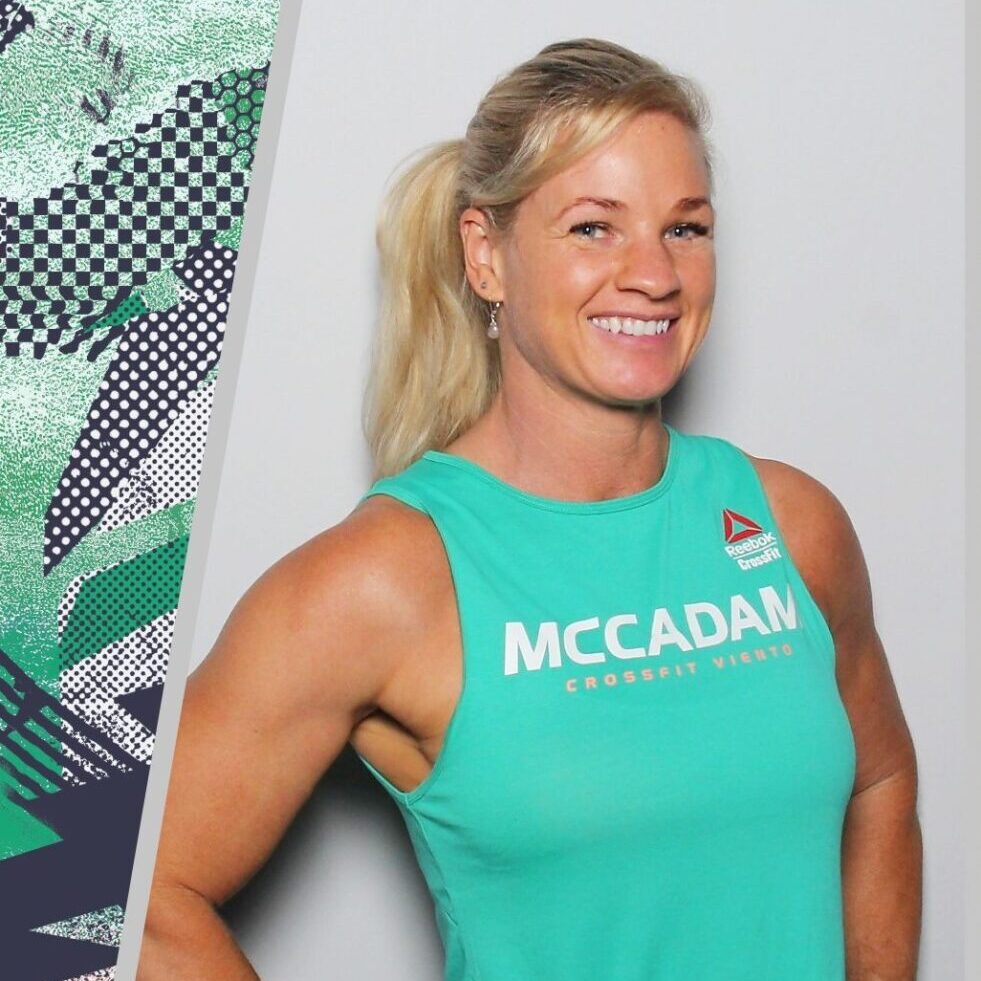 KAREN MCCADAM
COACH, CO-OWNER
Karen moved to Hood River in 1998 and spent her summers immersed in all the outdoor sports the Gorge has to offer. In 2010 she discovered CrossFit which renewed her enthusiasm for fitness and training. In CrossFit she found a community, a challenge and a new passion. With a competitive sports background in gymnastics, ski racing, and olympic lifting, CrossFit was a perfect fit. She quickly found that the CrossFit method complemented all her sports and she found that she could ski and windsurf with even more confidence, strength and intensity. Karen continues to pursue her love of competition through CrossFit. She is a 6-time CrossFit Regionals competitor and a 8-time CrossFit Games Master competitor.
As a professional coach for over 20 years Karen enjoys helping athletes find and achieve their athletic potential. Her coaching experience includes over 15 years of working with high level youth ski racers and over 12 years coaching all levels of CrossFit athletes. Her own experience in sports and competition gives Karen a unique ability to listen to each athlete's needs and inspire them to set and reach goals they never thought possible.
After 12 years of CrossFit, Karen is a living proof of it's success. As a CrossFit Competitor she continues to improve with lifetime PR's and being in the best health and shape of her life. CrossFit has exceeded her expectations as a long-term strength and conditioning program with unbelievable results. She believes it is by far the most fun and effective method to improve and maintain anyone's fitness level.
CERTIFICATIONS:
CrossFit L3 Trainer (CCFT)
USA Weightlifting Level 1
CrossFit Nutrition 1
CrossFit Rowing
CrossFit Gymnastics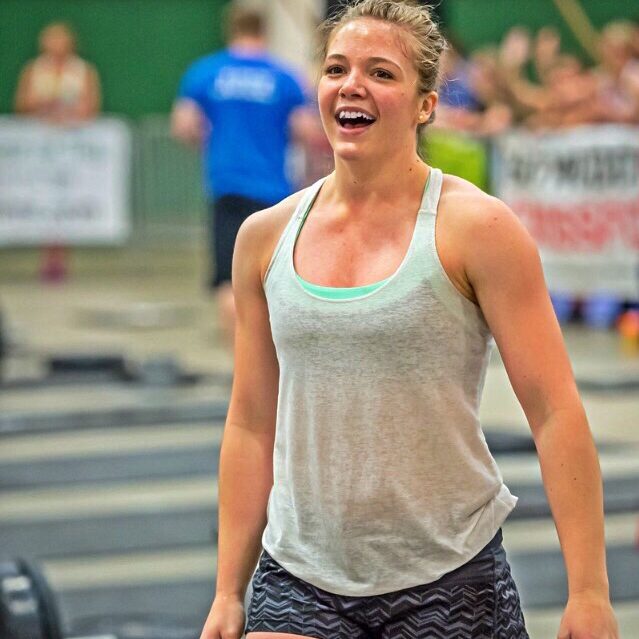 ALEX ZIERDEN
CROSSFIT & OLYMPIC LIFTING COACH
Alex moved to the Pacific Northwest in the fall of 2017 seeking adventure. Between hiking, biking, snowboarding, and numerous water sports, the Columbia Gorge seemed like it had plenty of opportunities for someone that loved to try new things. Hood River quickly felt like home thanks to the extensive outdoor community and a much milder winter than that of her hometown in Northern Minnesota.
Alex was introduced to CrossFit in early 2013 as a high school senior, just as her participation in team sports was coming to an end. She finds CrossFit to be an exciting challenge due to the many different types of movement to learn and master. Alex was also drawn to the diverse and unconditionally supportive community CrossFit creates. The sport of fitness proved to be a valuable outlet for Alex during her time as a full-time student, working on an undergraduate degree in engineering. She first explored her desire to share CrossFit with others as a coach at CrossFit Aerial Athletics in Duluth, Minnesota.
Alex has found that being capable through fitness gives her confidence in tackling life's challenges and ultimately, makes her a happier person. As a coach at CrossFit Viento she hopes to share that feeling of empowerment with others.
CERTIFICATIONS: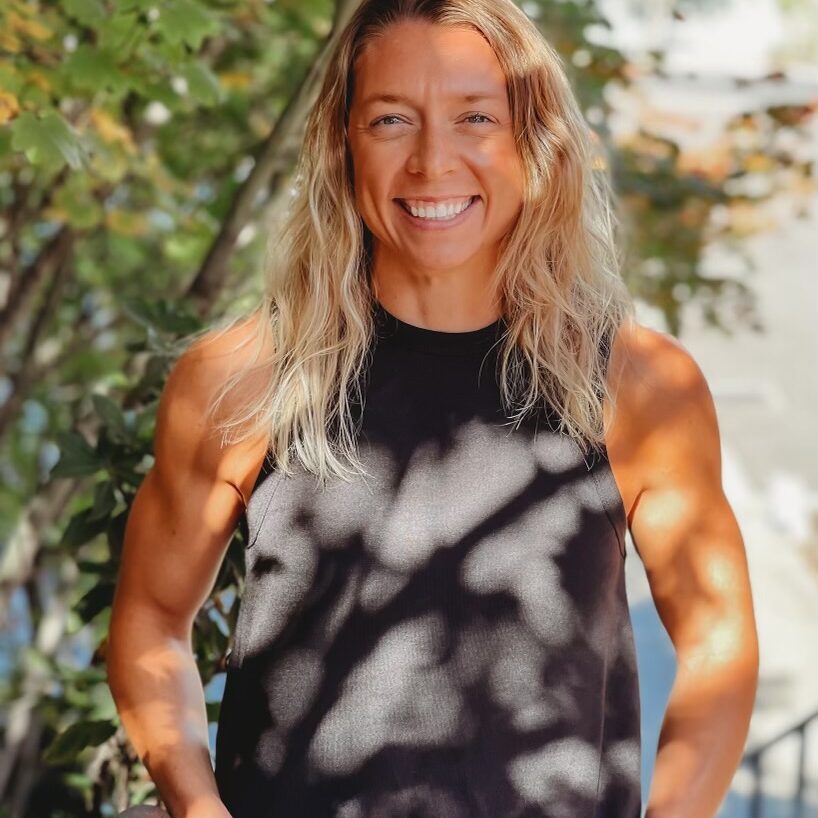 ANGIE WALKER
CROSSFIT & NUTRITION COACH
Angie started CrossFit in 2017 when CrossFit Viento opened their doors. Prior to CrossFit, Angie was an avid endurance athlete, spending majority of her mornings running and joining cycle classes. She accomplished her first marathon here in Hood River at the Columbia Gorge Marathon in 2014. When Angie joined us at Viento, she had never picked up a barbell or done any real weightlifting before. Once she started CrossFit, she was instantly hooked. She has continued to challenge herself, constantly setting new goals and ways to improve her skills.
Angie discovered there was more to Viento than a good workout. The support, friendships and community she gained through other members and the coaches were just as rewarding to her as setting new PRs. She wanted to share her passion for health and exercise and become that supportive role in other people's lives, just as her coaches did for her.
As a coach, Angie hopes to teach others the importance of living a sustainable and healthy life through proper nutrition and exercise. She wants to help push members to achieve goals they never thought could be possible, how to build self confidence, and help others transform their lives into a better version than before.
CrossFit Level 1 Trainer
Working Against Gravity Certified Nutrition Coach
CrossFit Nutrition 1

ASHLEY ARMSTRONG
CROSSFIT & GYMNASTICS COACH
Ashley moved to Hood River in 2019 when her husband's job transferred him out here to work on constructing the bike path along the Old Highway. Her family has a passion for travelling, hiking, exploring, and enjoying good food. She has 2 kiddos and a small zoo of rescue animals.
Ashley found CrossFit in June, 2012 when a friend told her she should "give this workout a try." She completed her first "Cindy" workout that day and has been hooked ever since! Ashley grew up as a competitive gymnast but had never touched a barbell in her life. The CrossFit philosophy, constant variation, and daily tests of personal limits was a perfect fit. She has competed in many local competitions throughout the US, and has competed in the Online Masters Age Group Qualifier twice.
Ashley's philosophy on coaching is that everything can be modified to meet an athlete where they currently are in life (or just where they are that day!), and that STRENGTH looks different on everyone. Whether it's getting a first unassisted pull-up, a snatch PR, or walking on their hands for the first time, it all takes strength, perseverance, and a supportive cheering section. Ashley's goal is to help everyone realize how strong they are both physically and mentally as they tackle life in and outside of the gym.
CERTIFICATIONS:
CrossFit Level 2 Trainer
CrossFit Kids Coach
CrossFit Gymnastics

TIM TOLBERT
Tim Tolbert is a lifelong resident of the gorge and outdoor sport has kept him rooted in the Northwest. Raising a family and running a small business keep him and his wife busy in many ways. For the last several years, Crossfit has become a cornerstone in his constant search to become a better version of himself. The Crossfit ethos "constantly varied, functional movement" resonated with Tim as a way to keep improving his health and abilities into his 40's. Having visited many different Crossfit affiliates, he found Viento, its coaching staff and its community to be very instrumental in pushing him to the next level. As a CrossFit Open athlete for 6 years and counting, Tim developed a desire to return the favor and assist others in their search for their own version of fitness in longevity. He obtained his Crossfit coaching certification early in 2023, and began coaching at Crossfit Viento soon after.
You may be able to find Tim collecting his own protein in the back country in the fall, laying tracks on the slopes in the winter, coaching baseball in the spring, or on the rivers with his family in the summer, but you can bet he's outside enjoying it with friends and family.
CERTIFICATIONS:
CrossFit Level 1 Trainer
210 Clearwater Lane, Ste. 101
Hood River, Oregon 97031
541-308-0905
© Crossfit Viento | Hood River. All rights reserved.