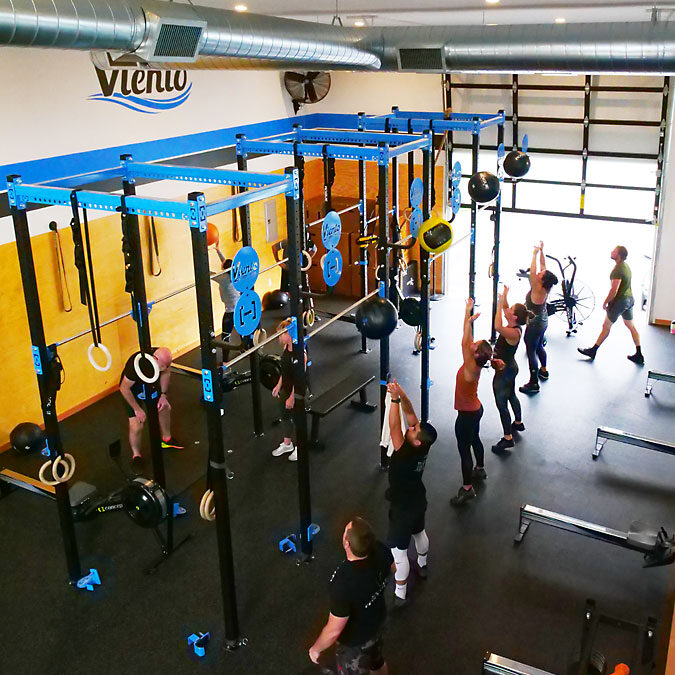 CROSSFIT
Our group CrossFit classes are programmed and led by our team of experienced, professional coaches. These classes will not only improve your overall fitness they will get you leaner, stronger, faster, and increase endurance. In less than one hour we include a warm-up, skill or strength development, and a workout of the day (WOD). These workouts focus on different movements and skills each day. You will be amazed by how quickly CrossFit delivers results. We have people of all fitness levels participating in our classes and our coaches will work with you to modify the movements and workouts as needed according to your individual experience and ability level.  Click here to see our group class schedule.
OLYMPIC LIFTING
Our Olympic Lifting classes are one hour in length and are offered Tuesday and Thursday evenings. Our Coaches are USAW Certified Olympic Lifting Coaches. These classes are open to all members regardless of Olympic Lifting experience and members may start at anytime. The classes emphasize technique through accessory drills and lifting complexes to improve the Clean and Snatch lifts with enhanced coaching and repetition.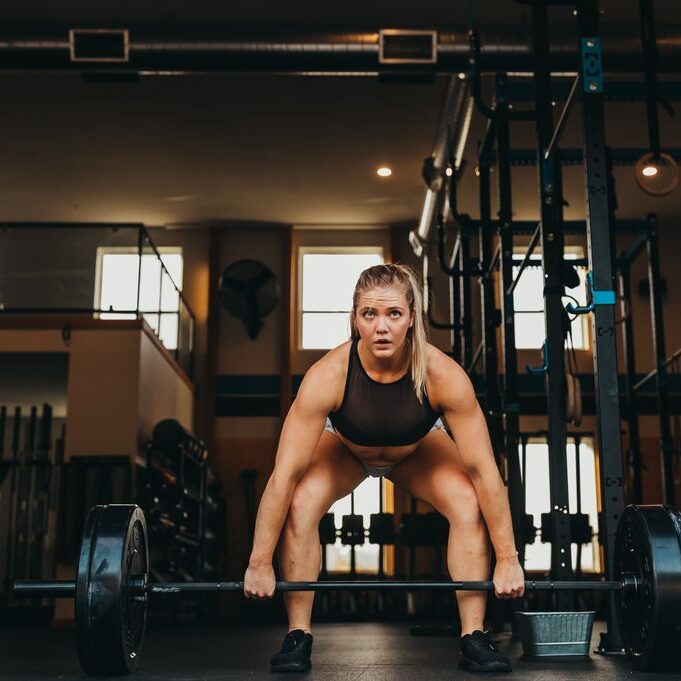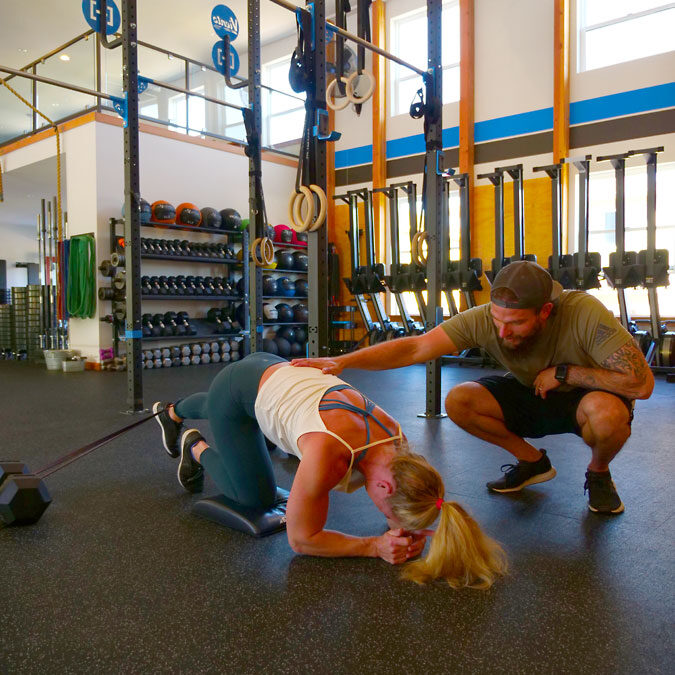 PERSONAL COACHING
Our Personal Coaching program is athlete-centered, and offers customized programming to fit your individual goals and needs. Coaching sessions can be set up on a regular schedule or as single sessions to focus on specific movements or develop skills more quickly. We recommend personal coaching if you've been sedentary for a long period of time, have an unconventional schedule, or have significant health limitations or injuries. Many people just prefer the additional coaching and accountability offered by working one-on-one with a coach. We also offer small-group coaching for athletic teams interested in pre-season or in-season strength and conditioning classes.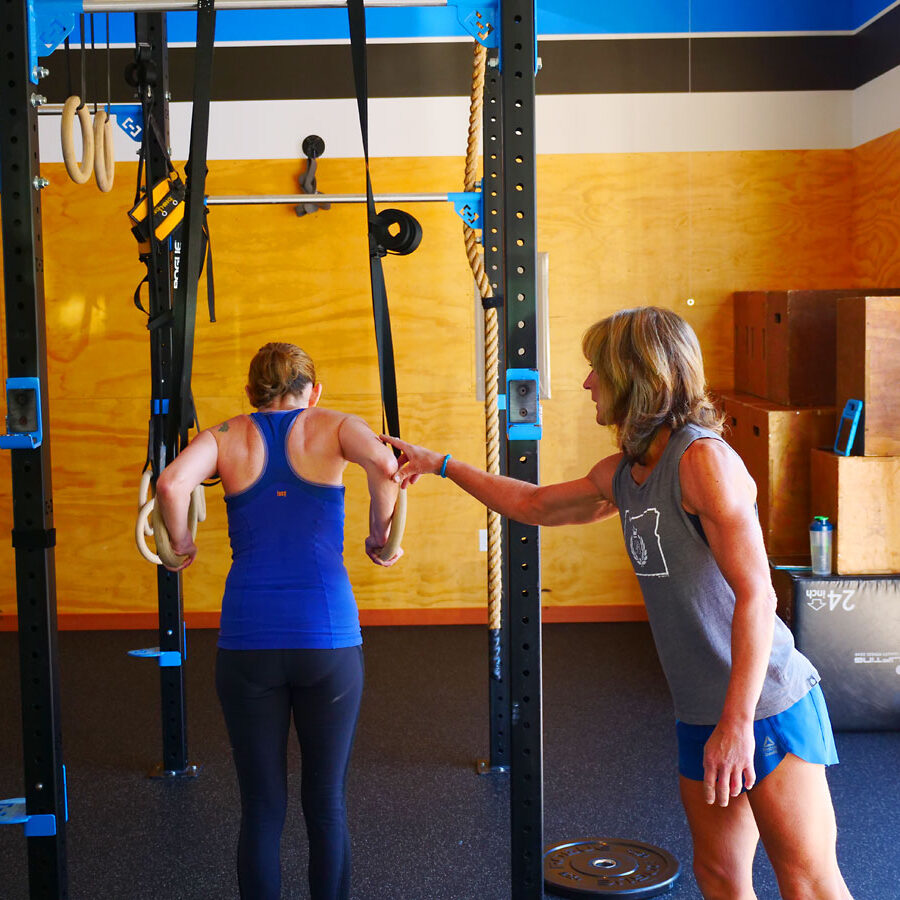 CROSSFIT START UP
Our CrossFit Start Up program is for new members to get them ready and confident to join our group classes. We offer a customized program to introduce you to CrossFit at your own pace in a relaxed one-on-one setting. The program starts with two personal coaching sessions with one of our experienced, professional coaches. During these sessions you'll learn the foundational movements of CrossFit while we get to know you and learn about your goals.
MIDDLE SCHOOL CROSSFIT
Our Middle School CrossFit class is a Strength and Conditioning program for ages 11-14 yr olds who want to develop a solid foundation of strength and fitness using CrossFit principles. We implement weightlifting, kettlebells, dumbbells, sleds, and gymnastics movements along with specific programming designed to improve strength, power, speed and agility. Our progressions in weight and movements will only be allowed under the supervision and instruction of a coach. Please contact us for more information.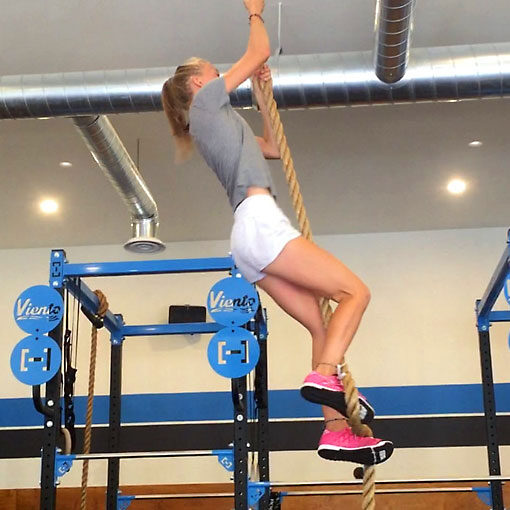 CROSSFIT KIDS
Our CrossFit Kids program is designed for children ages 6-10 with the goal of promoting a love for fitness and a healthy lifestyle from an early age! We make fitness fun by creating an energetic and positive learning environment. Through games, we keep children engaged in physical activities that promote efficient movements that will increase motor skills, physical awareness, and boost confidence. We structure our classes using age appropriate progressions to develop skills, improve coordination, while increasing strength and overall fitness.
Skills Seminars
Available to all members, these periodic clinics provide in-depth instruction on a particular skill or topic. Clinics are led by in-house and/or visiting coaches.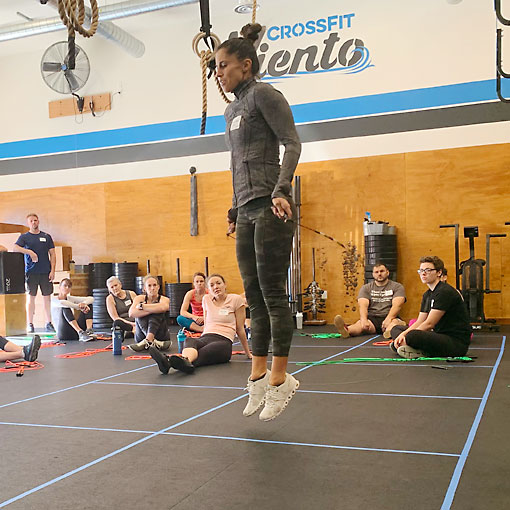 PHYSICAL THERAPY
Dr. Curtis Dodson is a physical therapist at Columbia Gorge Physical Therapy and owner of Dodson PT a company that focuses on helping people maintain active lifestyles without medications or surgery. Curtis specializes in the treatment of athletes of all skill levels. As a D-1 college football player at Oregon State University as well as having over 15 years experience as a competitive powerlifter, Curtis understands the demands of training. Injury should not halt progress or keep you from reaching your goals. Curtis believes in providing individualized, 1-on-1 care at each session that is geared toward empowering individuals to take ownership over their recovery. Curtis is also a Certified Strength and Conditioning Specialist as well as a Certified Sleep and Recovery Coach with a special interest in circadian biology and sleep science. Besides injury rehabilitation and performance coaching, Curtis has helped many clients specifically optimize their sleep and recovery practices to enhance their mental and physical performance.
Gymnastics Seminars
Available to all members, these periodic clinics provide in-depth instruction on a particular skill or topic. Clinics are led by in-house and/or visiting coaches.




210 Clearwater Lane, Ste. 101
Hood River, Oregon 97031
541-308-0905
© Crossfit Viento | Hood River. All rights reserved.